Hanagriff/Babin/Watkins/ Darst/Platt/Cortez/Kettleborough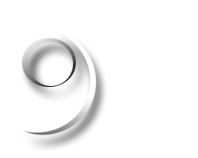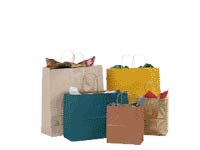 Babin Family of France, Canada and America
Enter subhead content here

The first Acadian Babin was Antoine, who was born in France around 1630, and married around 1661 to Marie Mercier. At present, nothing is known of Antoine's parents. Marie Mercier was the daughter of Françoise Gaudet.
Their children, all born at St-Charles-des-Mines, Grand-Pré, were:(1) Marie, n v 1663, m v 1686 François Rimbault (René & Anne-Marie ?); m v 1725 Claude Landry (René & Marie Bernard) vf Marie-Catherine Thibodeau; d Grand-Pré 4 Sep 1737 (2) Charles, n v 1664; m v 1686 Madeleine Richard (Michel & Madeleine Blanchard (3) Vincent, n v 1665; m v 1688 Anne Theriot (Claude & Marie Gautrot) (4) Jeanne, n v 1668; m v 1683 Michel Richard, vf Madele
Enter content here
Antoine Babin was born Abt. 1626 in La Chassee, Vienne, France1, and died Aft. 1686 in Port Royal, Acadia2. He married Marie Mercier Abt 1662 in France3, daughter of Jean Mercier and Francoise Gaudet.
Notes for Antoine Babin:
The Port Royal Acadian Census of 1678-79 lists ANTOINE BABIN as owning one acre of land, 4 cattles, 2 sheeps, as well as having 3 boys (age 15 [born in 1663], age 13 [born in 1665], age 3 [born in 1675]) and six girls (age 11 [born in 1667], age 9 [born in 1669], age 7 [born in 1671], age 5 [born in 1673] and age 3 months [born in 1678]). The children's names are not listed in the Census. The earlier Acadian census of 1671, listed the BABIN'S then as owning 6 cattles and 8 sheeps.


Children of Antoine Babin and Marie Mercier are:

Marie Babin, born 1663 in Port Royal, Acadia4. She married (1) Francois Rimbault 1681 in Port Royal, Acadia5. She married (2) Claude Landry Abt. 1725 in Acadia6.
Charles Babin, born 1664 in Port Royal, Acadia.
Vincent Babin, born 1665 in Port Royal, Acadia; died in Port Royal, Acadia.
Jeanne Babin, born 1667 in Port Royal, Acadia.
Marguerite Babin, born 1670 in Port Royal, Acadia; died in Acadia.
Catherine Babin, born Abt. 1672 in Port Royal, Acadia7. She married Jean Augustin Comeau 1686 in Port Royal, Acadia8.
Anne Babin, born Abt 1674 in Port Royal, Acadia; died in Pisiguit, Acadia.
Antoine Babin, born Abt 1676 in Port Royal, Acadia9.
Madeleine Babin, born 1678 in Port Royal, Acadia.
Francoise Babin, born 1681 in Port Royal, Acadia10; died in Cobequid, Acadia11. She married Jean Denis Pitre 1698 in Port Royal, Acadia12.
Jean Babin, born 1684 in Port Royal, Acadia; died in Pisiguit, Acadia.
Enter supporting content here
Vincent Babin
(
Antoine
) was born 1665 in Port Royal, Acadia22, and died in Port Royal, Acadia23. He married
Anne Theriot
Abt 1687 in Port Royal, Acadia24, daughter of Claude Theriot and Marie Gauterot.
Children of Vincent Babin and Anne Theriot are:
Claire Babin.
Jean Babin, born 1689 in Pisiguit, Acadia.
Marie Babin, born 1690 in Pisiguit, Acadia. She married Francois Bodard.
Marie Josephe Babin, born 1692 in Grand Pre, Acadia; died March 1737/38 in Grand Pre, Acadia.
Madeleine Babin, born 1698 in Pisiguit, Acadia.
Anne Babin, born Abt 1700 in Pisiguit, Acadia.
Marie Babin, born 1706 in Pisiguit, Acadia; died 1756 in MD.
Cecile Babin, born 1708 in Pisiguit, Acadia; died April 12, 1747 in Port Royal, Acadia.
Joseph Babin, born 1710 in Pisiguit, Acadia.

Joseph Babin (Vincent, Antoine) was born 1710 in Pisiguit, Acadia171. He married Anne Landry 1733 in Pisiguit, Acadia172, daughter of Pierre Landry and Marguerite Forest.

More About Joseph Babin:
Immigration: Family deported to Maryland. Settled in Louisiana.173

Children of Joseph Babin and Anne Landry are:

Pierre Babin, born in Pisiguit, Acadia; died Aft 1760 in MD.
Elizabeth Babin, born Abt 1732 in Pisiguit, Acadia.
Etienne Babin, born Abt 1733 in Pisiguit, Acadia.
Joseph Babin, born 1739 in Pisiguit, Acadia
.Josephe Babin, born in Acadia (Charles Dit-Lincour)

Children of Josephe Marie BABIN and Charles dit Lincour GAUDIN are:

| | | |
| --- | --- | --- |
| | i. | Elizabeth GODIN was born ABT. 1774 in St. James, La., and died UNKNOWN. She married Simon Sylvain LEBLANC 24 JUL 1793 in Donaldsonville, Ascension Par., La. (Ascension Church). He was born ABT. 1764 in Grand Pre, Nova Scotia, Canada, and died UNKNOWN. |
| | ii. | Constance Marie GODIN was born ABT. 1776 in St. James, La., and died UNKNOWN. |
| | iii. | Marguerite Josephe GAUDIN was born 13 OCT 1779 in Donaldsonville, Ascension Par., La., and died UNKNOWN. She married Joseph BABIN 22 JUN 1801 in Donaldsonville, Ascension Par., La., son of Jean Charles BABIN and Madeleine Marie BABIN. He was born ABT. 1768 in St. Gabriel, Iberville Par., La., and died UNKNOWN. |
| | iv. | Madeleine GODIN was born 20 OCT 1782 in Donaldsonville, Ascension Par., La., and died UNKNOWN. |
| | v. | Francoise GAUDIN was born 12 JAN 1784 in Donaldsonville, Ascension Par., La., and died UNKNOWN. She married Gilbert Anthony (Dupuis) TERREBONNE 22 JUN 1801 in Donaldsonville, Ascension Par., La. (Ascension Church). He was born 15 NOV 1779 in New Orleans, Orleans, La., and died UNKNOWN. |
| | vi. | Francois GODIN was born 12 JAN 1784 in Donaldsonville, Ascension Par., La., and died UNKNOWN. |
| | vii. | Fidelia (Fidelita) GAUDIN was born 7 FEB 1793 in Donaldsonville, Ascension Par., La., and died UNKNOWN. She married Caleb WATKINS 28 APR 1823 in Houma, Terrebonne Par., La (Justice of Peace). He was born UNKNOWN, and died 30 AUG 1837 in Houma, Terrebonne Par., La.. |